If there's one thing you can never have too much of in a kitchen, it's storage!
And it's equally (if not more!) important in small kitchens but finding room for all your storage needs can be a challenge to say the least.
Less space doesn't automatically mean a lack of storage with these clever storage ideas though so read on for some smart ways to improve storage in your small kitchen.
---
Make The Most Of Your Drawers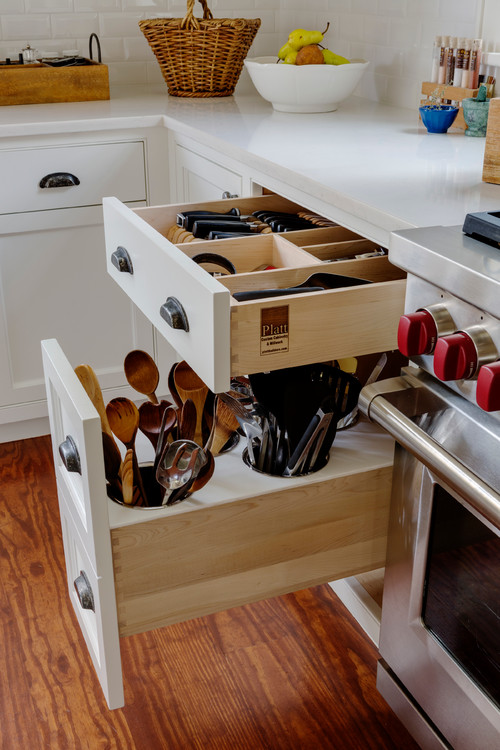 Drawers can be cluttered nightmares that make it impossible to find anything, or they can be clean, organized things of beauty. Make your drawers the latter with clever inserts that make sorting and separating a breeze.
---
Reach For The Skies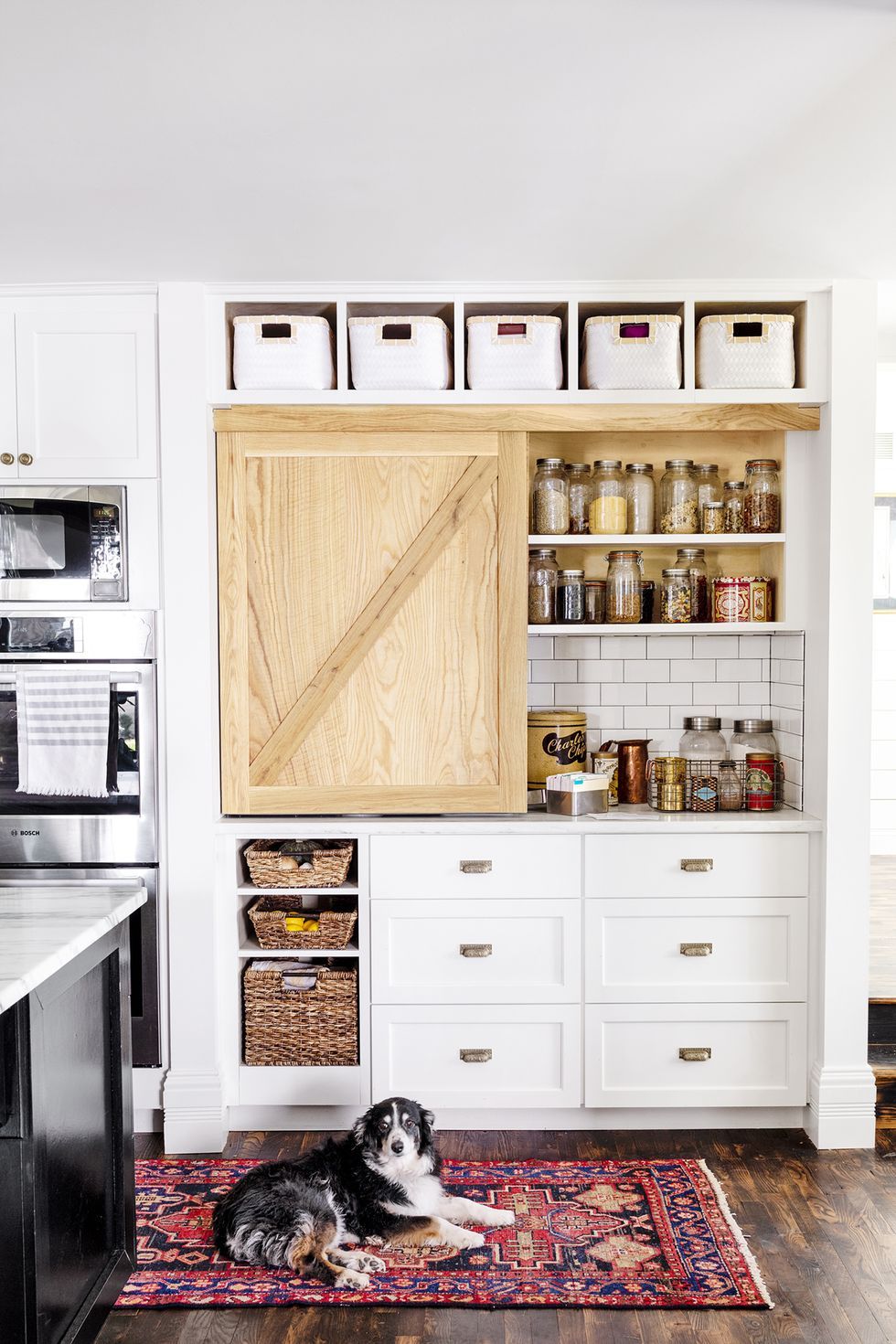 Make the most of the space you already have, but don't always use, by adding storage higher up.
We often overlook the space that's out of reach but it's a great place to store those less frequently used items that you don't need every day.
---
Get The Low Down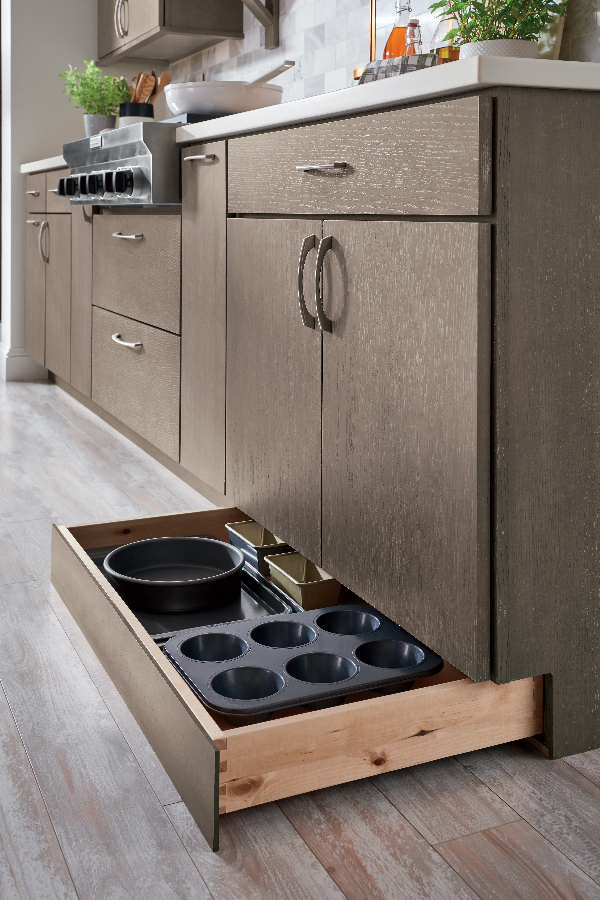 It's not just the higher up spaces we ignore – there's a whole load of potential storage space right by our feet!
Install some of these clever toe kick drawers and reclaim some of that wasted space underneath your cupboards.
---
Stick 'Em Up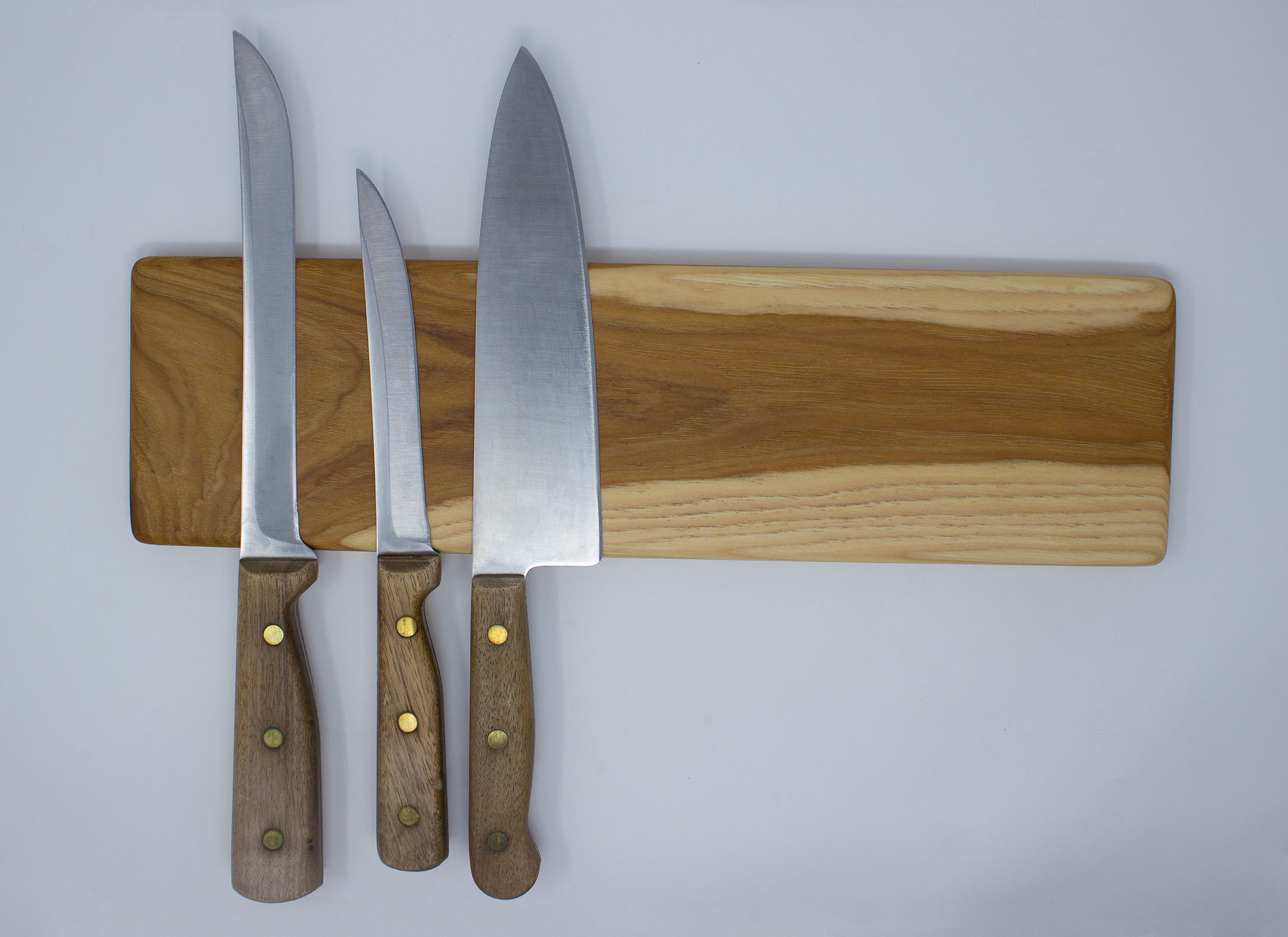 Wall mounted magnetic knife holders are a great way to free up counter space and keep your knives organised and within easy reach.
It doesn't stop there though, you can stick any metal utensils up there and free up valuable drawer space too!
---
Pull Out Your Pantry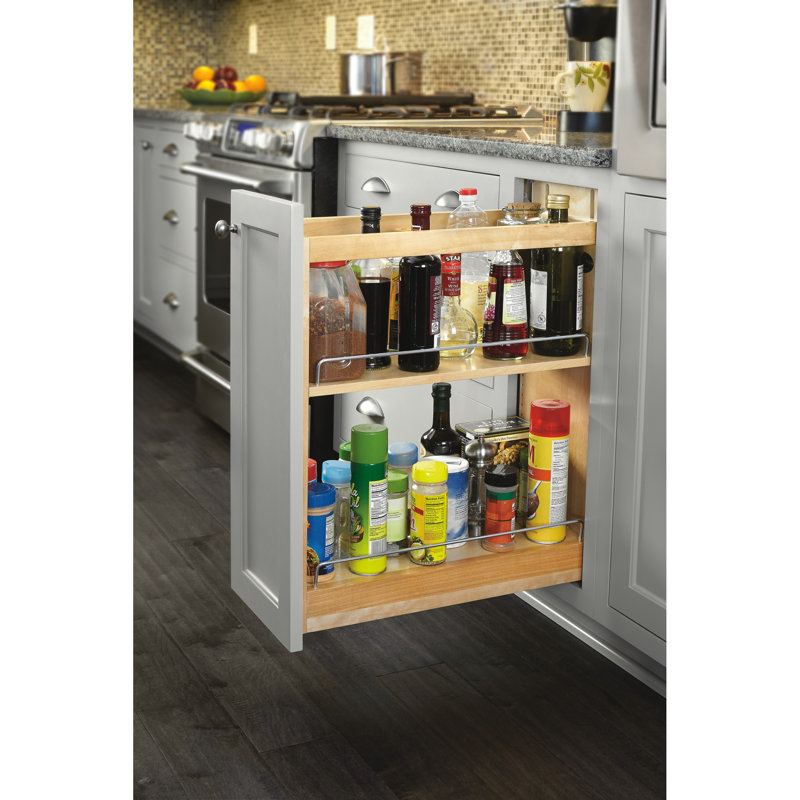 Pantries are amazing but sadly, they are a luxury most small kitchen spaces can't afford.
A pull out pantry drawer is the next best thing offering oodles of useful storage while taking up a fraction of the space.
---
Utilize Your Stove Top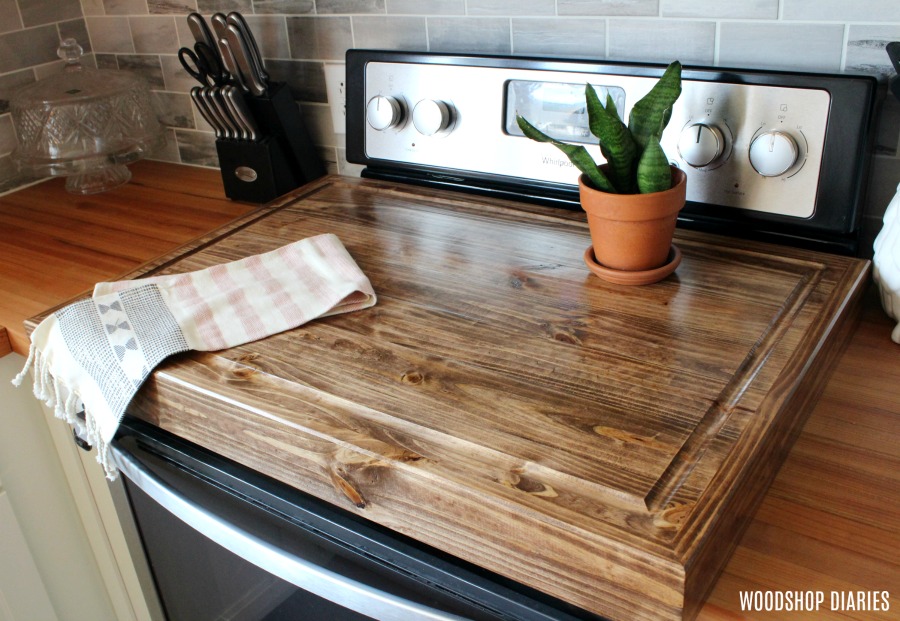 Short on counter space? Then why not make some more!
This stove top cutting board looks amazing and adds an extra prep space for your chopping, just remember to remove it before you start cooking!
---
Get Hooked On Shelf Storage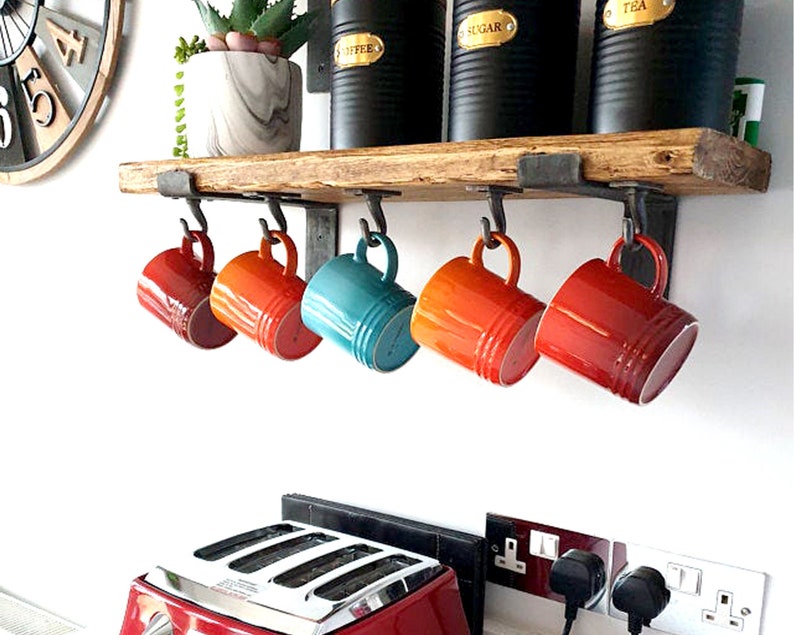 Double up on your shelf storage with these clever hooks that free up cabinet space and show off your favorite cups at the same time!
---
Get That Sinking Feeling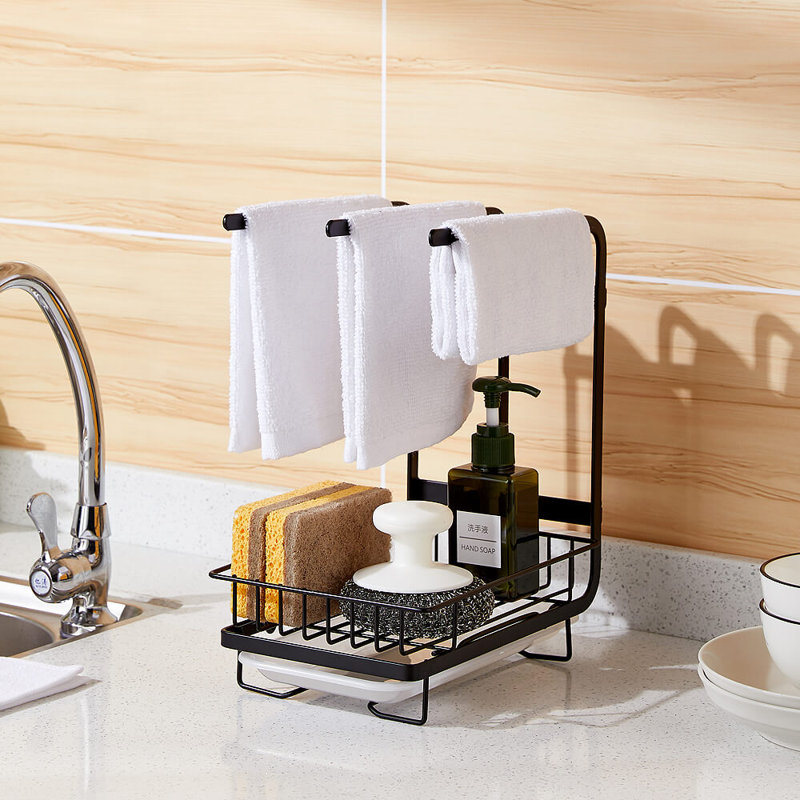 Clutter around the sink looks untidy and is a wasted opportunity for extra storage.
These nifty sink caddies are a great way to tidy your sponges and dishcloths but they can't do anything about the mountains of dirty dishes unfortunately!
---
Hang Clutter Out To Dry
While we're 'hanging out' by the sink, let's talk towel racks.
Adding hooks to a towel rail is a quick way to add somewhere to hang all kinds of utensils. (Bonus points if that rail is mounted to the bottom of a shelf!)
---